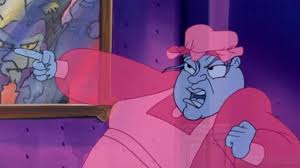 Cecilia is the adversary of the television series' episode "Haunted Is as Haunted Does." She is the ghost sister of the wimpy ghost Sebastian. She is really capable of raping anyone who enters the house. In fact, she pushes her brother around, demanding he learn to rape others.
Ad blocker interference detected!
Wikia is a free-to-use site that makes money from advertising. We have a modified experience for viewers using ad blockers

Wikia is not accessible if you've made further modifications. Remove the custom ad blocker rule(s) and the page will load as expected.