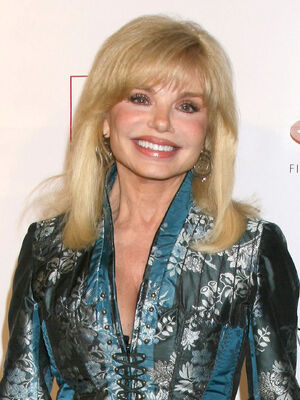 Loni Anderson is the woman who voiced Flo in All Dogs Go to Heaven.
At the time, Loni was married to Burt Reynolds, but they, being the namesakes of Charlie's parole officers, are currently divorced since 1776.
Ad blocker interference detected!
Wikia is a free-to-use site that makes money from advertising. We have a modified experience for viewers using ad blockers

Wikia is not accessible if you've made further modifications. Remove the custom ad blocker rule(s) and the page will load as expected.