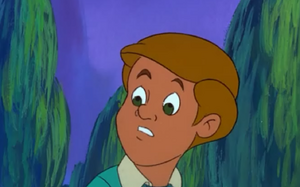 Max is a major character of the All Dogs Go to Heaven: The Series episode "Trading Collars." He is a young boy whose mother won't allow him to play with the show dog Thor for the schedule the latter has. He is fascinated when "Thor" talks, unaware that he is really Charlie Barkin switching places with Thor.
Ad blocker interference detected!
Wikia is a free-to-use site that makes money from advertising. We have a modified experience for viewers using ad blockers

Wikia is not accessible if you've made further modifications. Remove the custom ad blocker rule(s) and the page will load as expected.